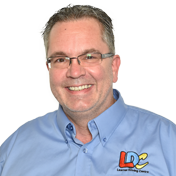 About me
Hi, my name is Nick Maguire; I am licensed by the DVSA to give driving instruction and I am passionate about road safety.
I have a history of teaching & coaching reaching back over a decade across a variety of topics, even including Private Pilot training, it was something that I obtained a lot of satisfaction from, by developing other peoples skills & knowledge.
I decided to train to become a driving instructor when my son required lessons prior to his test and there was no availability. After around 30 hours of tuition he went on to pass his first test with just three driver faults.
After seeing his joy in passing his test, in which I shared, I realised I could have that feeling over and over again with other pupils success stories. Being a calm and relaxed type of individual with previous experience in teaching, the decision was made. I would become a Professional Driving Instructor.
I was fortunate to be trained by LDC in the latest adult coaching and training techniques, so you can be assured the training I give will be of the highest standard. Indeed after every lesson I reflect upon my own performance for continued self development, striving to give the best possible experience to all pupils.
I chose to work with LDC because no two pupils are ever the same and the LD System allows for total flexibility in lessons so that you learn to drive safely at a rate that suits you. I aim to make every lesson enjoyable and as productive as possible. The LD System just helps me to do this more effectively.
Lessons are always conducted in a calm, friendly and relaxed manner as I firmly believe in making pupils feel at ease during lessons in order to provide the best learning environment.
Well I hope this gives you a brief idea about me so please feel free to click here to "Contact me"